What is Horizontal Gene Transfer?
Horizontal gene transfer (HGT) is a naturally occurring phenomenon that allows microbes to transfer large pieces of DNA amongst one another. HGT serves as the primary way that bacteria, and especially pathogens, adapt to new and often stressful environments. More than its clinical relevance, HGT is ubiquitous: it occurs in every unique microbial niche on earth, and acts as a robust tool for cell-cell communication despite highly complex and dynamic environments that are constantly fluctuating in chemical composition and biological diversity.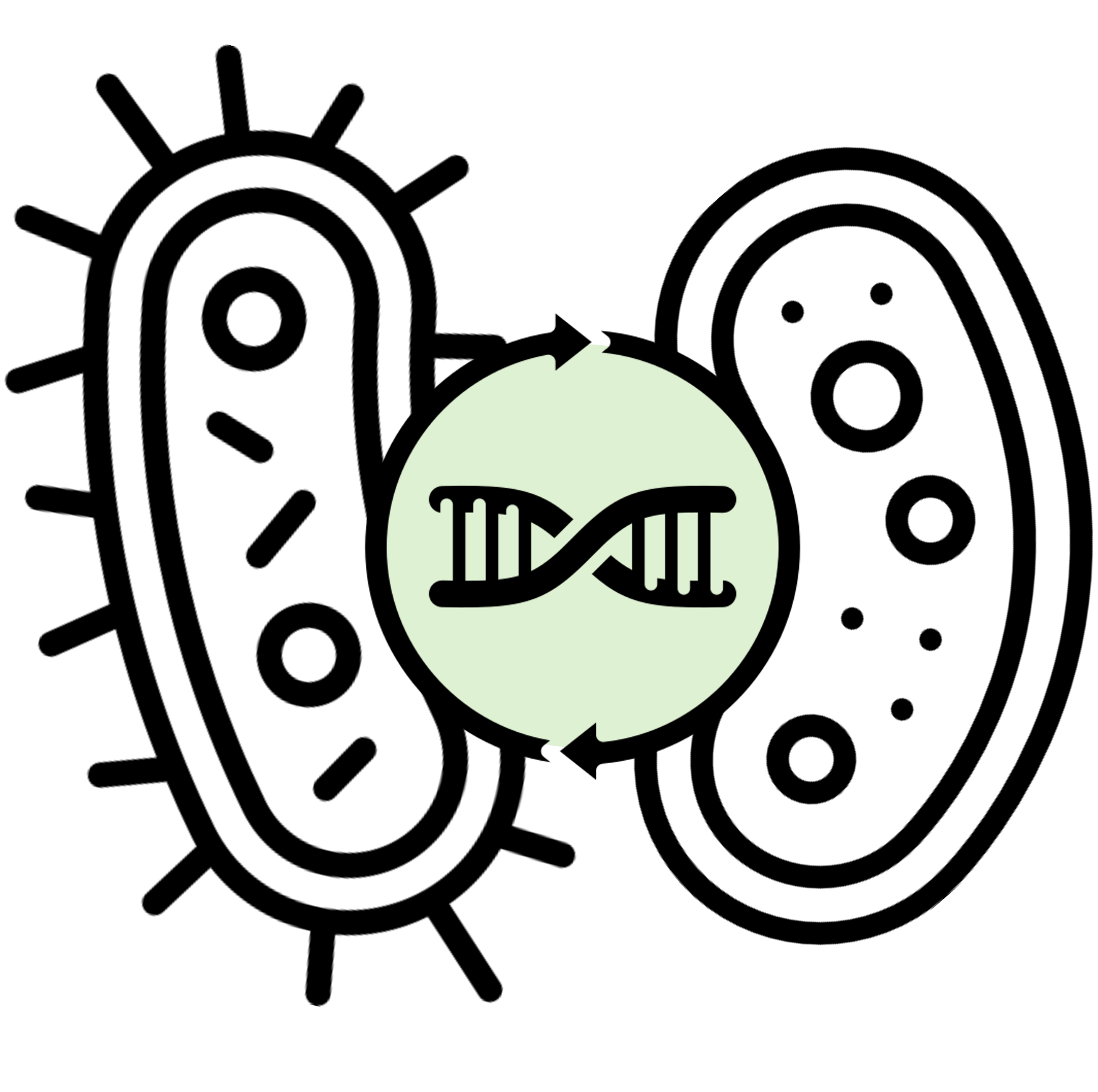 How does HGT remain in-tact in the face of constant environmental fluctuations and perturbations? What features control HGT specificity (ie, who can receive an HGT signal successfully and who cannot), and how does this ensure functional stability of microbial communities? In other words, what are the design principles that make HGT so ubiquitous and effective? And more importantly, how can we leverage these design principles to create our own networks of genetic communication? These networks could then be applied to diverse microbial applications, including bioremediation, human microbiome engineering, and chemical bioprocessing.
Computational Biology
Combining mathematical models and biological experiments to understand bacteria
Genomics
Leveraging NGS, RNAseq, and bioinformatics to gain mechanistic insights
Biomolecular Engineering
Designing genetic constructs to control bacterial interactions
Data Science & ML
Analyzing data with ML & AI techniques to predict and validate findings
Research Areas
The Lopatkin Lab has four main areas of research, spanning multiple disciplines.